Contact: Brittany Stephens, General Services Agency, (805) 654-3969
VENTURA, Calif. – The General Services Agency will accept the donation of two bronze veteran memorial statues for installation at the Ventura County Veterans Memorial. Following a vote at the April 25th Board meeting, the Board of Supervisors authorized the General Services Agency to work in partnership with the Vietnam Veterans of Ventura County and other veterans' organizations to install the statues.
The two statues slated to be installed will honor the loss and sacrifice made by families and members of the military. The "Gold Star" statue will be a life size rendition of a mother/wife kneeling holding her son's/husband's folded casket flag. The "Remembering" statue will be a life size rendition of a kneeling soldier reaching out and remembering his fallen brethren.
"It is powerful to be in the presence of monuments in Washington DC like the Vietnams' Memorial Wall," said Chair of the Board of Supervisors Matt LaVere. "Now we do not have to travel across the country, we're going to have something equally powerful right here in Ventura to go pay our respects which is so important.".
In a special partnership with high school students from Architecture Construction and Engineering (ACE) Charter High School, measurements and design of the statues have been created. ACE students Haley Driscoll and Corbin Alonso presented their work and CAD drawings to the Board of Supervisors.
"Memorials are built by those whose freedoms were protected by our veterans, and it is important for our students to feel that connection," stated John Middleton, ACE Charter Principal.
Both statues are the emotionally stirring works of Sutton Betti, the son of the late David Betti, former VVVC president and former Commander of Ventura VFW Post 1679.
"I am pleased our Board has voted to partner with the Vietnam Veterans of Ventura County to give our Veteran's Memorial the addition of two new statues honoring our Gold Star Wives and Mothers and another to honor "service Members who still mourn the loss of their comrades," added Supervisors Kelly Long. "This will be a nice facelift to the Memorial that was originally put in place in 1985 and will provide a place of healing for Ventura County residents who have lost a loved one in a military conflict."
The exact date of the installation is not yet determined. The creation and installation of the statues are dependent upon the fundraising efforts of the veterans' groups.
In further support of our veterans, the Board of Supervisors voted to approve proclaiming June 6, 2023 as D-Day Remembrance Day in Ventura County.
If you would like more information about this project or how to contribute to support it, please contact Brian Miller, Chief of Staff for Supervisor Kelly Long at (805) 654-2276 Maruja Clensay, Chief of Staff for Chair of the Board Matt LaVere at (805) 654-2703.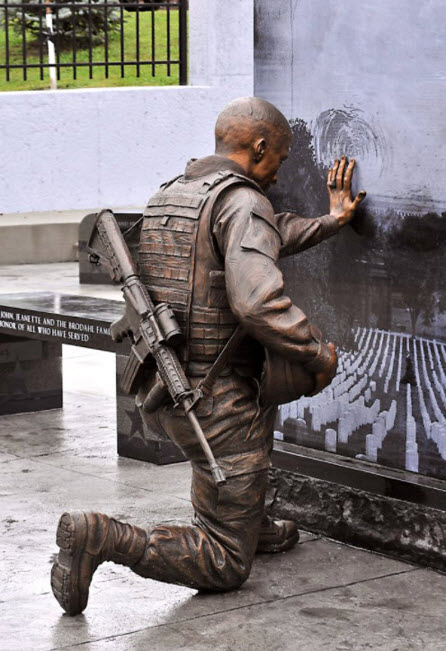 "Gold Star"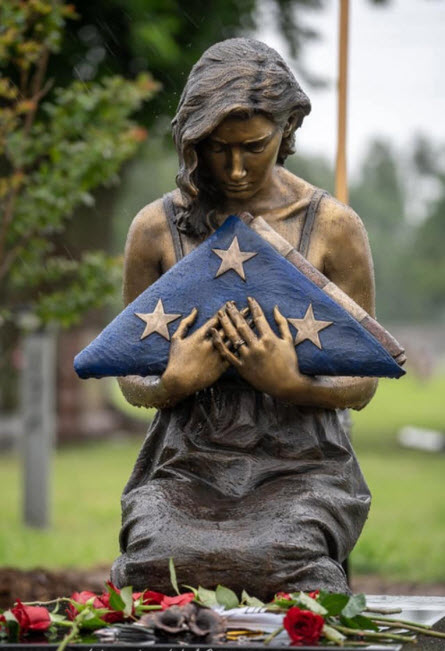 "Remembering"